Optima Distance Viewing Glasses
These hand-free head mounted glasses provide a useful 2.1X magnification for distance viewing
These glasses will focus on objects from 10 feet (3 metres) to infinity with clarity on the enlarged image.
Ideal for persons having vision 6/60 or better.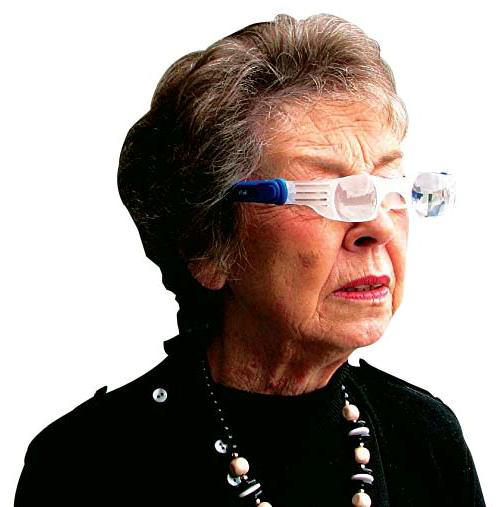 Specially designed & useful for activities like:
Seeing the Blackboard in Classrooms
Watching TV
Watching Sporting events like Cricket
Sightseeing
Reading Billboards, Signs, Bus Routes
Any other distance viewing activity in which a magnified image would be helpful.
For more information and pricing, please contact us